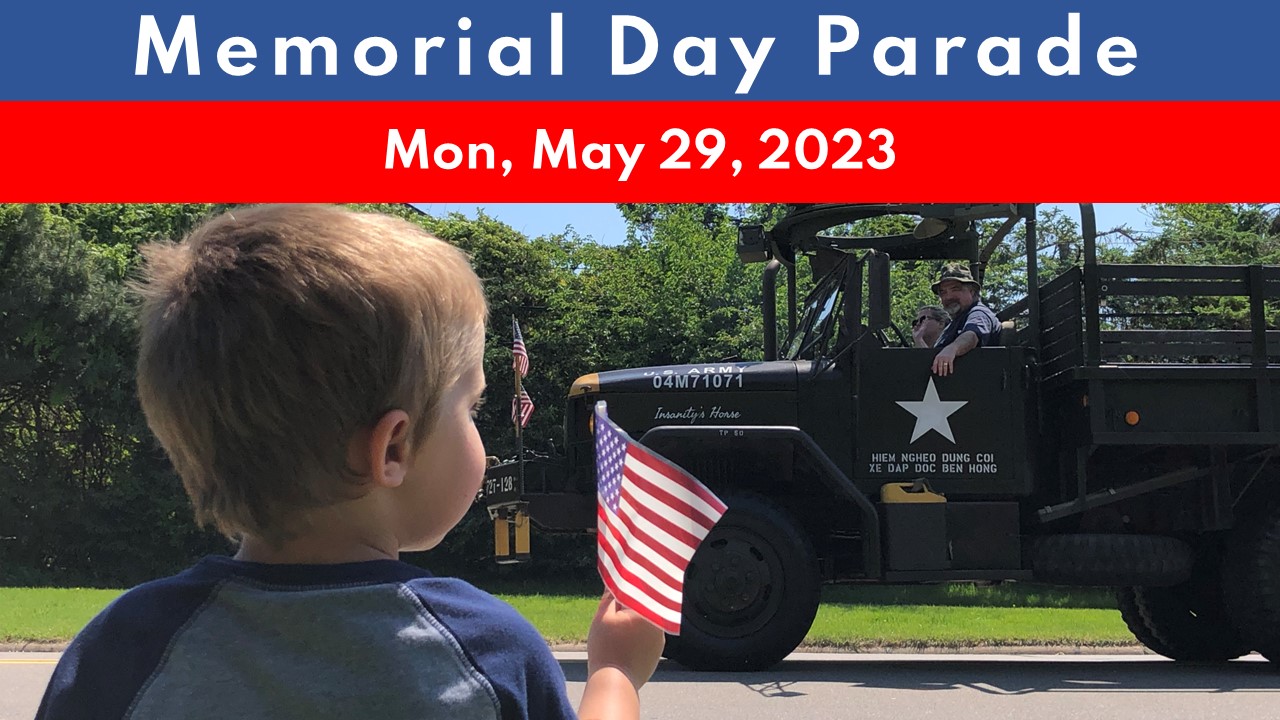 Honoring Our Heroes: Memorial Day Parade 2023!
Monday, May 29, 2023!
Get ready to don your red, white, and blue, because the Memorial Day Parade is back! At 11am On Monday, May 29, 2023, communities from Rochester, Rochester Hills, Oakland Township, and beyond will come together to honor our nation's heroes in a celebration of freedom and sacrifice.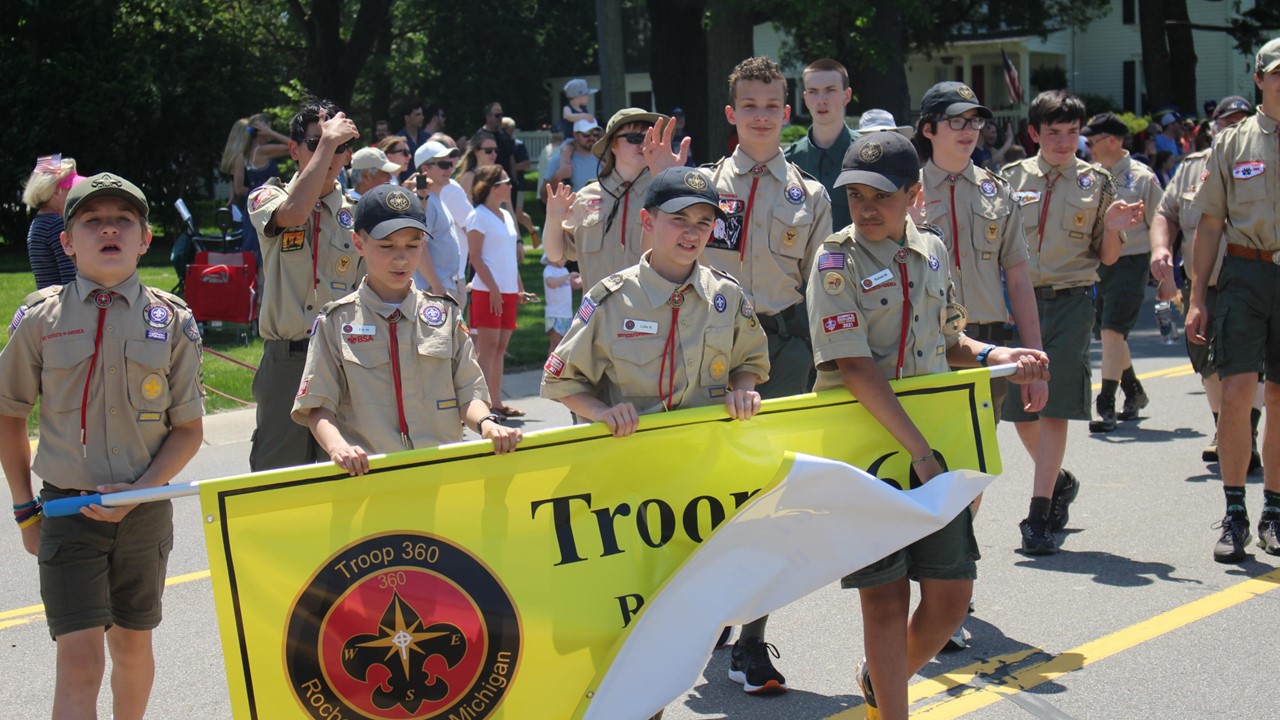 Rochester Hills Boy Scout Troop 360
This year's parade is made possible by the presenting sponsor, Vito Anthony Homes. The RRC Foundation facilitates the parade with collaboration from local municipalities including Rochester, Rochester Hills, Oakland Township, with the vital support of the Veterans' Tribute of Oakland Township.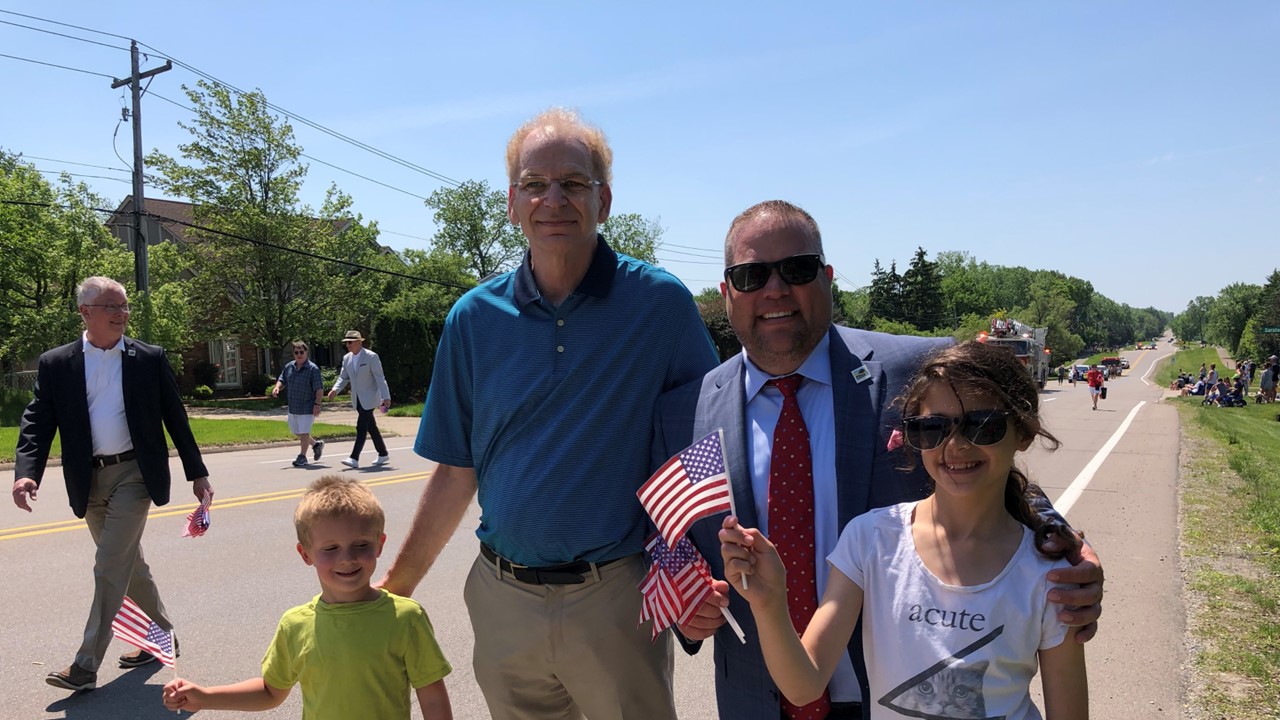 Rochester Mayor Stuart Bikson and Rochester Hills Mayor Bryan Barnett Say Hello to Parade Attendees!
Join the Parade!

But the parade wouldn't be possible without the participation of our community members. Whether you're a veteran, a member of a local organization, or just a proud citizen, there are plenty of ways to get involved.

Veterans can ride on a float in the parade; just call the office at (248) 651-6700 to save your spot!

Kids can decorate and ride their bikes in the parade too! Please complete a participation form.

Participation forms are now available, so sign up now by CLICKING HERE!

The Memorial Day Parade is more than just a collection of floats. It's a time to reflect on the sacrifices of those who have served our country, and to pay tribute to the brave men and women who have given their lives for our freedom. It's a chance to come together as a community and show our support for those who have served, and those who continue to serve, our country.

The parade will start at 11am at Van Hoosen Middle School and proceed North on Adams to the Oakland Township Veterans Tribute where there will be a Closing Ceremony.

So, mark your calendars for Monday, May 29, 2023, and join us for a day of celebration and remembrance. Let's honor our heroes and show them the appreciation they deserve. See you at the parade!



About the RRC Foundation

The Rochester Regional Chamber Foundation is privileged to have several community-minded businesses and organizations that are significant partners of the Chamber. Thank you: Ascension Providence Rochester Hospital, Oakland University, Bellbrook, Mattina, Kent & Gibbons P.C.; PAR Pharmaceutical, Moceri Companies, First State Bank, & Corewell Health. We appreciate your support.


###
April 17, 2023, Rochester Regional Chamber Foundation and Rochester.Life Staff